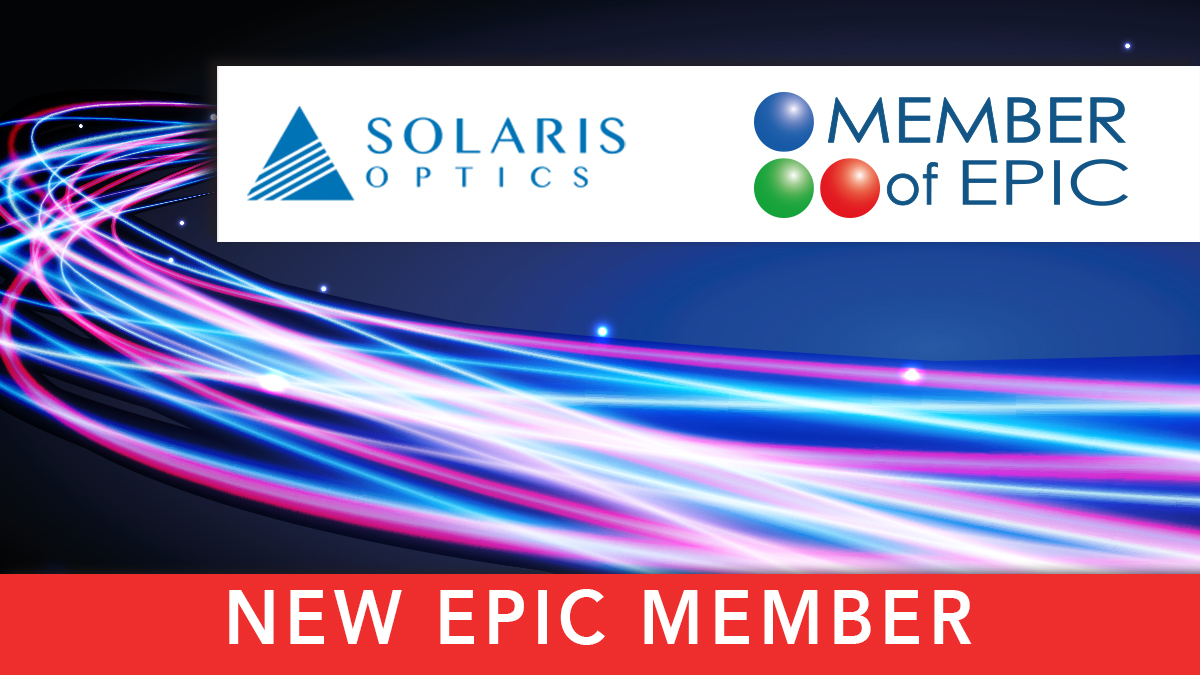 We are glad to announce that Solaris Optics S.A. has become a new EPIC member.
The European Photonics Industry Consortium EPIC promotes the sustainable development of organisations in the field of photonics in Europe. EPIC maintains a strong network – more than 700 companies in 35 countries. The consortium acts as a catalyst and facilitator for technological and commercial advancement. EPIC publishes market and technology reports, organizes technical workshops and B2B round-tables, takes part in advocacy and lobbying, promotes education and training activities, sets standards and roadmaps, hosts pavilions at exhibitions, connects with investors, scouts companies, and helps recruit skilled talent.
We are proud to be a part of this prestigious European community.
More: about EPIC.

***